Guides FOR SHOPIFY STORES
eCommerce Today is a 5* Shopify Expert and we are part of the Shopify App Developers program. Our team is made up of experienced Shopify Experts and we help hundreds of Store Owners optimize and improve their sales every month.
It's impossible for individuals or even internal eCommerce teams to stay up to date with Shopify's functionalities and eCommerce trends. With our hands-on approach, we learn about new strategies, apps, functionalities, and services every day and we strive to make this knowledge readily available to everyone with our guides.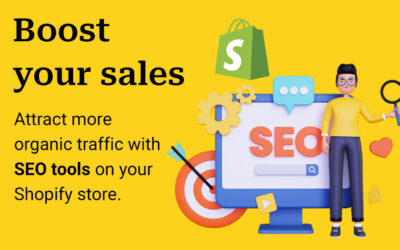 Introduction In the digital age, having an online store is not enough. You need to ensure that your store is visible to potential customers, and that's where SEO comes in. SEO, or Search Engine Optimization, is the process of improving your website's visibility on...
I'm reserving 30 minutes every day to go through questions and scenarios to try and help entrepreneurs for free. Ask your questions below and I'll reply to them ASAP!