Resources for both new and established internet entrepreneurs
We run and consult eCommerce and Retail Stores in North America and in Europe.
Learn from our experience.
Leverage our human resources.
It's not hard to be successful with eCommerce. It is however, much easier to fail due to poor guidance. You need the right information, in the right format. Learn from our experience.
Understanding and correctly using Google Services is at the core of any eCommerce business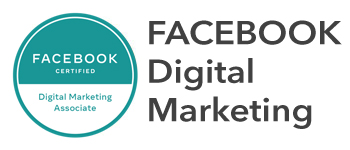 Proficiency in the skills, tools, policies and best practices required to buy ads on Facebook Marketing
Every day I speak and work with tens of eCommerce entrepreneurs dealing with real-life problems that get left under the radar. I'm documenting these problems and making this eCommerce knowledge freely available to you
What can be better than starting global a business with minimal cost, and zero inventory worries? It's this kind of logic that's pushing Print-on-Demand businesses up in popularity. You can start your business today but there are a few important things you should...
read more
I'm reserving 30 minutes every day to go through questions and scenarios to try and help entrepreneurs for free. Ask your questions below and I'll reply to them ASAP!