What is an Email Marketing Service Provider?
This is a 3rd party service that connects to your eCommerce store (ideally) and enables you to send out transactional and marketing emails.
Examples are MailChimp, Klaviyo, DotMailer, Bronto, Constant Contact, Springbot, NCR Customer Connect, Omnisend, and many, many others.
Over the years I've worked with many of them and learned that price tier-wise, they are very similar in features to one another – they just name their services differently and add flashy words like AI, Behavioural Analytics, Surgical Precision Personalization, etc, in an attempt to be special and sell better.
!Don't get fooled by the sales calls where everything is flashy and their demo account looks awesome!
Most important features to be on the lookout for when picking the right provider
Features – It must be able to connect to your website and get customer data:

actions taken while browsing like what products the visitor is looking at, browse and cart abandons
react on triggers like cart abandon and browse abandon with the default setup
get customer order data

Implementation – The implementation process should be seamless and it should not require development work on your end unless you have a very custom website

simple install with an extension and API integration
no additional dev work on your end
no additional 3rd party services like Zapier should be required

Contract – or should I say No Contract! – it should be a month-to-month service and under no circumstances should you sign up for a 1-2 year plan. You have your pick, don't go for a contract.
Pricing
Pricing – this depends on your budget but always you should analyze costs coming from 3+ providers and always try and negotiate the price, especially if your list is over 100K subscribers.
Support
Ideally, you should have readily available live chat support options and quick replies there to help you resolve integration or usability issues. If you have an agency creating your account then they can resolve this for you but if you don't you need to be able to rely on them.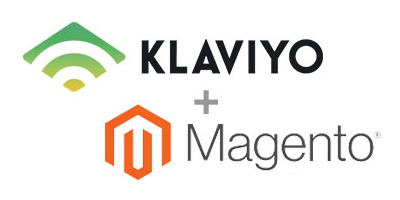 Case Study
Setting up Klaviyo on Magento and Shopify.
I started working with Klaviyo in 2018 when MailChimp was my go-to for budget clients looking for a quick start on email marketing. This was back in the days when they had a good enough integration with Magento and advanced automation was more difficult to come by. Then MailChimp messed up their Magento integrator and caused me and my clients a lot of headaches. I tried a few budget providers but in the end, became a Klaviyo fan.
Why Klaviyo for Magento (and Shopify)?
Features:
Klaviyo gives you all the features you would get from a corporate-grade Email Marketing Provider from the start – there are no, lite, full, extra-full, extra-extra-platinum versions – you get everything from the start.
Integration:
The integration is seamless and you can have your customer data start syncing without ANY dev work or extensions in 10 minutes from the moment you signed up for a FREE account.
Then, getting customer actions to sync up involves installing a simple plugin in your Magento site which has not caused issues so far for my clients.
Contract & Pricing
No contract! Month-to-month service and Forever Free trials up to 500 sends (good enough to test out your first automation flows)
Pricing is mid-range and yes, you can negotiate a better price for bigger lists
Step-by-step Klaviyo Setup for Magento 2
You either set this up yourself OR contact me and I'll set it up for you, free of charge – it's that easy!
How to set it up for yourself.
Step 1: Create a free account: Klaviyo Signup Page (affiliate link)
Super seamless process – enter name, email, website address, pick your platform (Magento) and follow the 4 easy steps. You will need to create an API user in Magento with an admin role (2 minutes job).
Step 2: Add the Magento integration in your new Klaviyo account – 1 min, you will need that API user/pass from step 1
Step 3: Add the Magento Extension
The official installation guide: Integrate Klaviyo with Magento 2
The whole process should NOT last longer than 15 minutes – it's super quick and seamless.
This post contains references to products or services from one or more of our partners or advertisers. We may receive compensation when you click on links while your cost will stay the same. For an explanation of our Advertising Policy, visit Affiliate & Advertising Policy.