Google Analytics is a great tool that helps users understand how visitors engage with their websites! If you have an online store on Shopify, we recommend not limiting yourself to only using the reports provided by Shopify. Google Analytics is a more powerful tool that will help you fully understand the behavior of visitors to your site.
If you don't have a Google Analytics account, read our detailed article that will give you valuable information and steps to set up Google Analytics & eCommerce tracking on Shopify.
What is Google Analytics 4 (GA4) property
Google Analytics 4 (GA4) property is a new propriety that will help users understand better the visitors' behaviors on their website and also anticipate what actions they can do. The target of Google Analytics 4 is to help you get a better ROI (Return on Investment) and give you the essential insights you need to be ready for what's next.
Why I need Google Analytics 4 instead of Universal Analytics
On July 1st of 2023, the standard Universal Analytics properties will no longer be functional. 
To continue tracking website traffic and user behavior as you have been doing currently (and also for your web analytics team), make sure that all future data is being collected through Google Analytics 4!  The best part is that you can already install the new propriety and start working with it.
The differences between Google Analytics 4 and Universal Analytics
Smarter Insights to improve your marketing strategy
The new Google Analytics propriety will be able to track all customers' behaviors and anticipate any actions they can take. For example, it will announce the new trends in your data. This is great because you will have a clear preview and can update your marketing strategy based on your customers' needs/behaviors. The Google Analytics team announced that they are working on improving the metrics by adding potential revenue you can earn from different groups of customers.
      2. Customer-centric measurement
By updating your Universal Google Analytics to Google Analytics 4 you will be able to find relevant information about how customers discovered your business. A relevant example is if you have multiple promotion methods and want to find which one was most relevant. You can see if your customers saw an ad and after that enter on your website or different channels.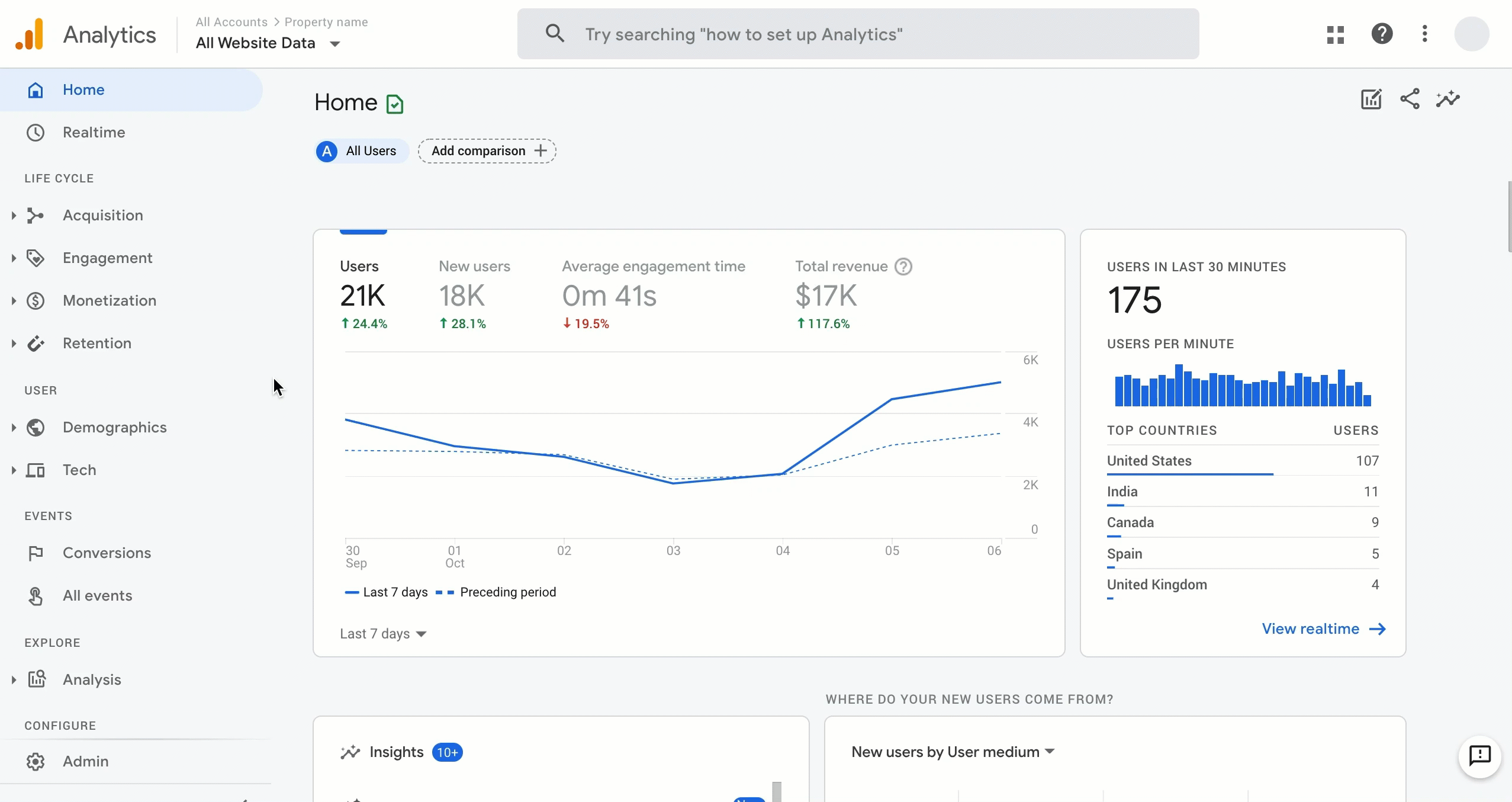 Fig 1 – Consumer-Centric Measurement
Source: Google Analytics
How to set up the Google Analytics 4 propriety
If you want to install a Google Analytics 4 propriety, there are some simple steps you need to follow! But it is important to have an admin role for the account you want to upgrade.
Steps: 
In Google Analytics, click Settings Admin.
2. In the Property column, select the Universal Analytics property that currently collects data for your website and you will find a tab for GA4 Setup Assistant
3. Click Get started under I want to create a new Google Analytics 4 property.
4. Click on Create the property
How to install Google Analytics 4 on Shopify
Shopify is the best platform for starting your online business! Shopify's total platform sales around the world are estimated at $200 billion to date and it's growing continuously. As we mentioned before, Shopify has its own analytics section but if you want to have more accurate data about your business we recommend installing the Google Analytics 4 propriety.
How to find your GA4 tracking code in Google Analytics 4
Steps: 
Now that you created your Google Analytics 4 propriety you need to log in -> click Admin 

2. Select Data Stream
3. Click on the Add Stream and choose the URL button (you can definitely add the tracking code on other sources like apps)
4. Next, set up the data stream. Here you need to enter your website URL. After this step, it will appear a new section with data. Under tagging instructions select add new on page tag and choose Global Site Tag (gtag.js). This tracking code should be added to Shopify.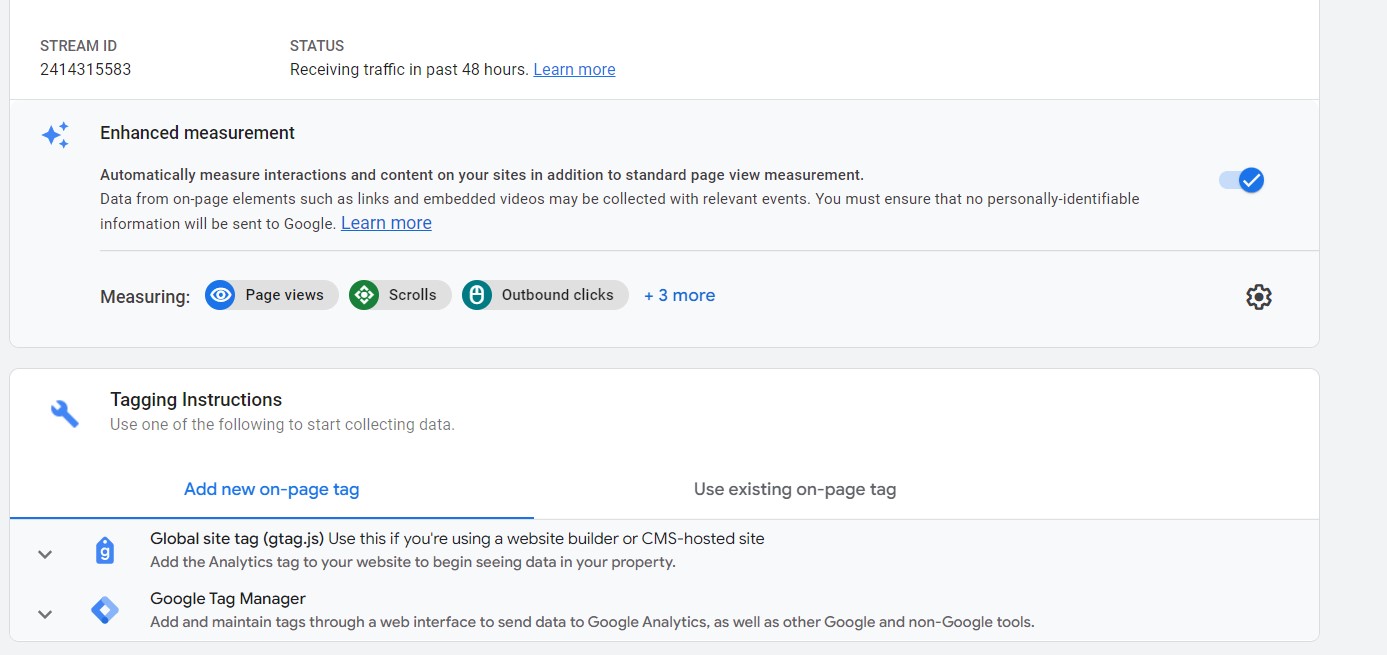 How to install the Google Analytics 4 GA4 tracking code in Shopify
Go to your Shopify Store -> Online Store -> Edit Code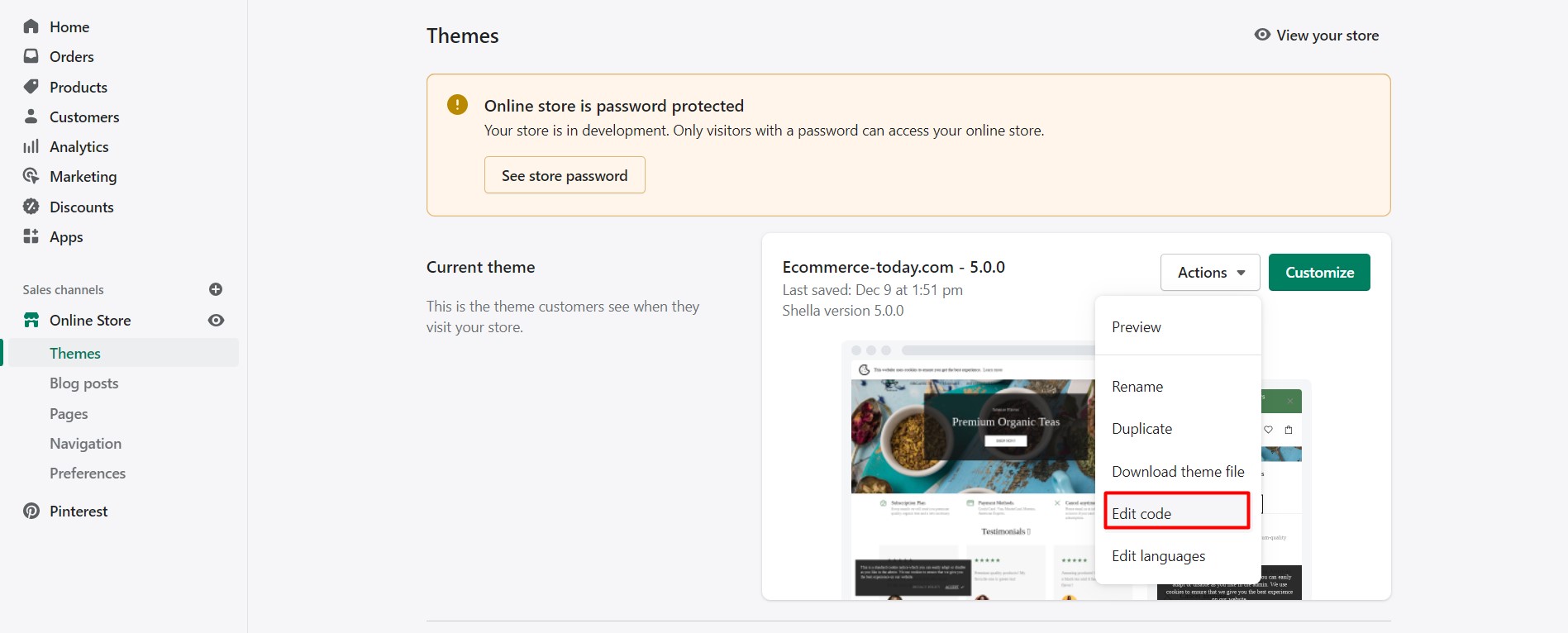 2. Open the theme.liquid code and after <head> place your tracking code provided by GA4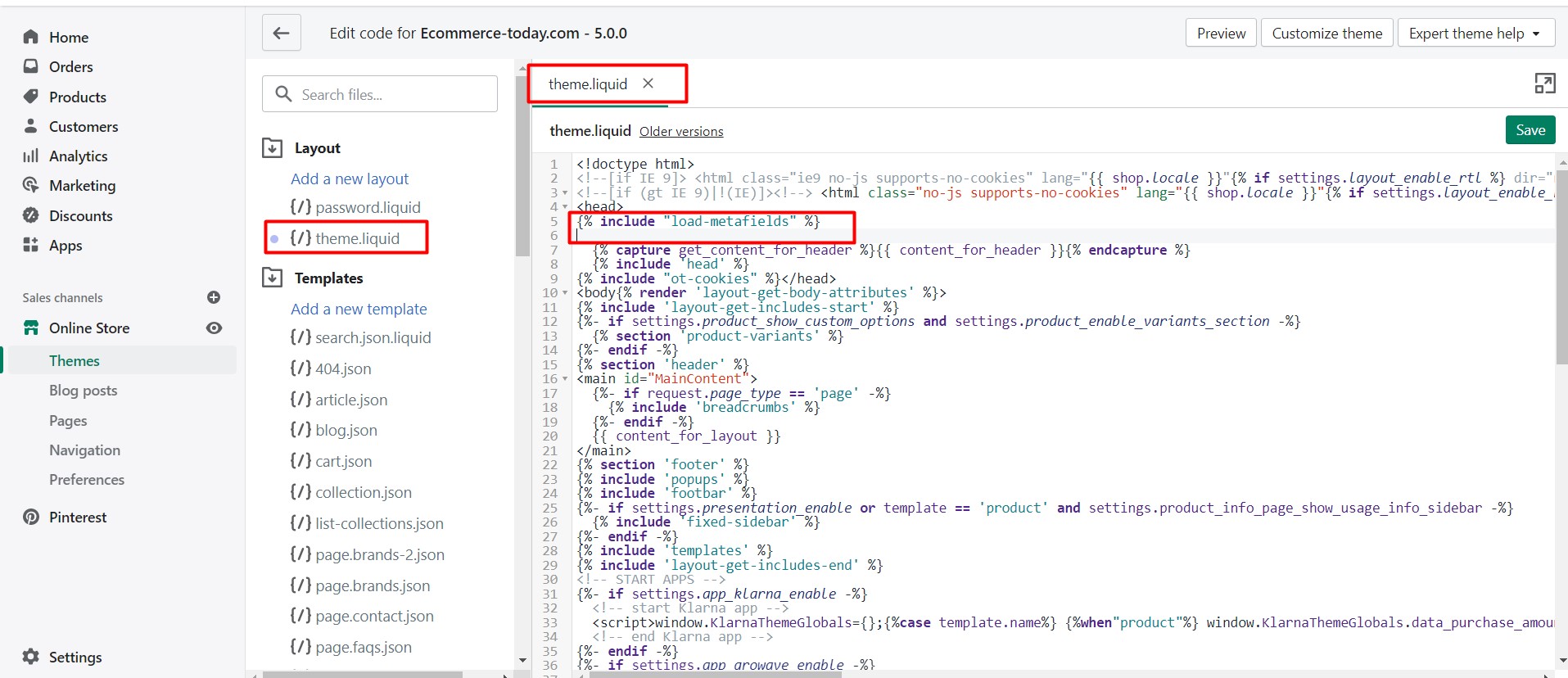 In conclusion, Google Analytics is the best tool for reporting and it's continually improving. We recommend setting up Google Analytics 4 and updating your marketing strategy based on the reports.