How to make a great Newsletter Subscription Popup for your Shopify Store
Email popups are an incredibly useful asset for building your email list. They are an easy and effective way to generate new leads and add subscribers to your list. In the following article, we will go through what are email popups, why are they important and how can you implement them in your Shopify store.
Traditionally, when we refer to email popups, we're referring to lightbox popups. They typically appear on top of a page that you're viewing and become the main focus of it by darkening the page behind them.
Why are Popups important?
The answer is simple – because they offer high visibility, and have a high return on investment. They help you segment and target your visitors allowing marketers to push special offers and messages that increase the conversion rate.
Email popups help you:
Gather new email leads

Collect more newsletter subscribers and visitor feedback

Make visitors take the desired action

Strengthen your email campaigns, and more
Below are email popup best practices that will help you create an effective email popup for your Shopify store that won't annoy your visitors.
1. Create a Clear Call to Action for Your Email Popup
Your popup should contain a single, clear CTA. It is the main focus of the popup, so make it prominent and direct. You need to avoid using multiple CTAs as they confuse your visitor and make him close the popup without giving a second thought. Keep in mind that popups interrupt the experience – your aim should be to quickly get your required details and exit.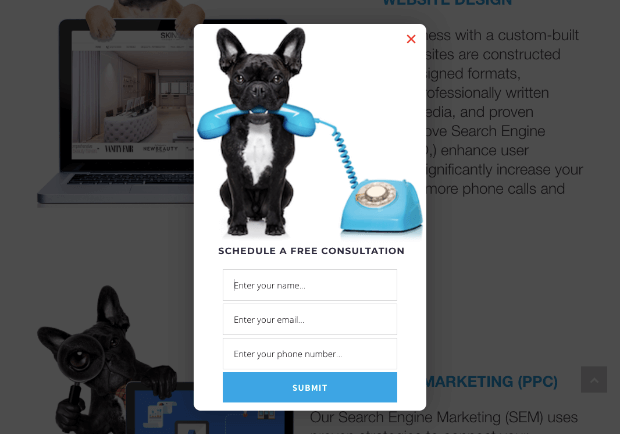 2. Personalize Your Email Popups
Segmenting your visitors is a game-changer. Customers will most likely click on a popup that applies to them than to a regular popup that has nothing to them. Also, a personalized popup appears more friendly and less intrusive. You can personalize pop-ups based on referral sources. Referrer Detection technology makes it possible to detect a visitor's origin. There are several ways to use this type of personalization:
Most trafficked content – create unique, relevant popups for each piece of high-traffic content.
Top referrers – consider creating an email newsletter popup that's personalized to visitors who come from a specific site. Or, you can create special popups for visitors from social networks.
Returning visitors – the best way to greet these visitors is to give them the "Welcome back" message and tie it in with subscribing to your list.
3. Offer an Irresistible Incentive
It is no secret that incentives drive more engagement. The customers need a reason to provide the required information. You can offer anything from a free eBook to coupons to free shipping. By going even further and adding personalization to your incentive, you offer visitors exactly what they want.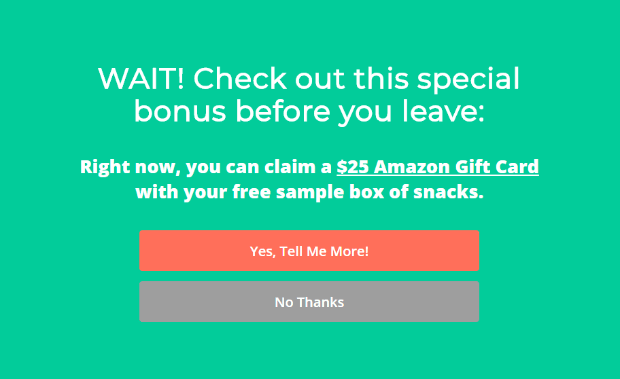 4. Use an Eye-Catching Design for Your Email Popup
Your popup design needs to be eye-catching enough to draw your visitors' attention and not too disturbing. So it is important to make your popup feel like a cohesive part of your site, rather than a random intruder. Using complementary or similar fonts, colors, and images can do the trick. 
5. Time is important
A popup that greets you when you land on a website will only leave a bad impression and may force visitors to leave. You should allow people some time to engage with your website and know what you have to offer. Waiting for the user to browse at least two pages before displaying the popup results in more than double the conversion rate compared to displaying a popup on the initial landing page. When setting the triggers you can consider:
Time on site – wait a few seconds to display your email popup.

Pageviews – allow the user to explore two, three pages to display your popup.

Exit intent – display a newsletter popup when a user is about to exit the page.
When creating a newsletter popup keep in mind the following recommendation:
 Create Targeted Email Popup Campaigns for Desktop and Mobile

Ask for Visitor Feedback

Don't Be Too Aggressive
By implementing these tips, you will achieve a higher conversion rate while offering your visitors a more cohesive and less frustrating experience. So are you ready to build your email list?